Hi there, it's 21st of June! Summer has arrived and the sun is already shinning in Faial island, we're welcoming it with pleasure.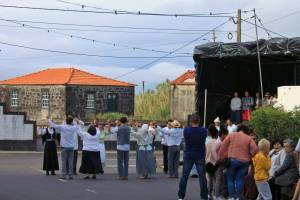 Today is official, but, since the beginning of the month that we (Azoreans) are "in party mode". Starting by the "Holy Spirit Festivities" on the first two weeks of June and on going to this moment with the "Popular Saints Festivities". That's what summer in Faial is made of, traditional celebrations all around the island! Still on this month we had an important day for our history as Azoreans, the 6th of June. That's the day we celebrate our Autonomy as an Autonomous Region of Portugal.
This day also matches with the "Holy Spirit Festivities", the biggest religious celebration in the Azores.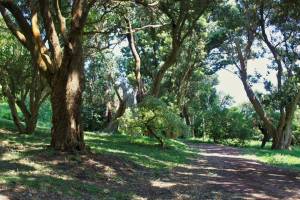 Paired with the celebrations, the weather is once again becoming comfortable for summer activities. Those afternoons relaxing under the shadow of a tree are finally here. The water temperature is also already good for a swim (Already did my first "rock jump" of the year). Rock Jumping is a traditional summer "time spending" activity in Azores. As we have a lot of natural swimming areas we like to challenge ourselves to see who jumps from the highest rock on the spot. You'll see it all around the island, we love the ocean! We even have names for it, for example, "BicoBico" and "Bico da Lancha" ("Boat Nozzle") in Cedros, and "Alto do Velho" ("The old's High") in Salão. Every natural swimming area has unique rocks to jump, and many more can be discovered, you just need to be creative!
The summer has arrived and Faial island is welcoming it already, adrenaline and happiness is in the air. The perfect time for a lifestyle change or an adventure, we can help you moving here.
Contact us!