Hi everyone, it's Easter time and as you're used to know, yes, it's totally different in Azores. Easter in Azores is also related to the rebirth of the Yacht season.
Easter in Azores starts with the "Holy Week" and the preparation of the traditional Folar (a sweet bread with an egg inside). Like in other places these festivities end on Sunday with the resurrection celebration. In Azores, it's on this day that people start planning the so traditional festivities of the Holy Spirit. Easter and April in Horta city are related with the rebirth of the Yacht season as well. Already by the end of March with the arrival of better winds Yacht people Sailors start arriving. Of different shapes and colors every week you have the opportunity to see one docking in the famous Marina of Horta. They usually stay for three or four days (some stay for a week), it's like a pit stop. Horta city is the perfect place to recharge and get your things together before sailing on a new great adventure.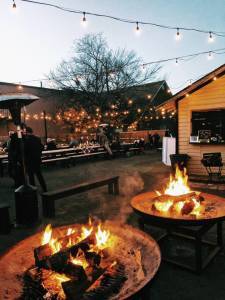 Easter is like a starting point in Azores, the start of good weather, festivities and the rebirth of yacht season. It's a great time to come to Horta city as it isn't the busiest however, for me, it's the most beautiful. It's when flowers have sprung, hotter however fresh days can be enjoyed and rain is still often seen. You'll get those beautiful tropical days with a lot of mist and high humidity (sometimes higher than in winter). This is possible due to the arrival of higher temperatures in a wet season. It's a different lifestyle, why don't you come and enjoy your Easter in Azores and the beautiful rebirth of the yacht season?
We can help you on moving, surf through our website and contact us!