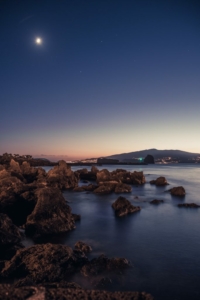 Today, we're gonna show you why Christmas is different in Azores. Due to its religious culture, Azorean people see Christmas as a time of joy, friendship and cooperation. December is full of different activities, and is one of the months where you see a lot of traditional Azorean "behaviors"  at the same time. Like you can see here.
Not only the Azores archipelago Christmas is different. On each island, the experience is different too. For example, in Faial island you have an annual motard santa ride around the island, with many stops on each parish of the island. However in Pico island, just 8km away. You have almost the same, but with tractors. Well decorated, with lights and other Christmas adornments, but only in Madalena. This was an example, among many others. Now it is up you, to come and see, why Christmas is different in Azores.
For example, on the north of Faial island, you'll have many cultural activities like the "Moss as an ornament in Christmas cribs". Many families, use to decorate big rooms with moss and houses, remembering old villages. Some people even make water fountains, making a river in the whole ornament. Recalling the motard ride, is up north where do you have the longest and coolest stops of the ride. We have many properties, in locations where you'll be able to get the best of the unique, Azorean Christmas.
In the city the Christmas experience is totally different. With all the lights and adornments covering the whole avenue and streets.
Life flourish, is like an invisible warm, in the middle of the cold, tropical winter, of Azores. Feel free to surf through our website, in order to find the perfect house, to have a different Christmas, in Azores.