Azores has a totally different vibe than any other place in the world and our Winter isn't an exception. This year you'll get to experience a new one. So how you can have a different Winter in Azores?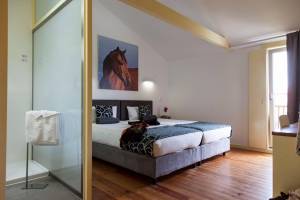 The stay will be at Patio Ecolodge, a place where you'll find peace, a greenish nature and many natural adventurous activities. The views from this location are unique and mesmerizing. Patio is an ecotourism company that offers you comfortable lodges to overnight and many outdoor activities and horse guided tours around the most beautiful dirt walking paths on the island. You'll get to see everything from the bottom of the Capelinhos volcano to the top of Cabeço Gordo on Caldeira.
Winter is the perfect time to do it! The climate is not that hot and clean so you'll get to acknowledge what living on a tropical island really is all about. The seasonal rain turns the nature into a dense and humid landscape. Nature will rule the way, making you to often change your path to continue the journey. This will guarantee a better and unique experience.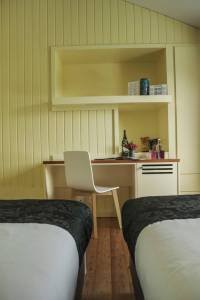 On the lodges you'll have the comfort of a warming modern place. Including kitchen, bathroom, a bedroom and an enjoyable living space. There's also a shared close-by covered and heated swimming pool that can be used by the residents. There will be cleaning of the lodges once per week, linen and towels are changed every 4 days. You'll have everything at your service, WiFi and electricity are also included. There are 3 Tiny Houses and up to 7 apartments available from 01.11.2022 until 31.03.2023.
Patio Ecolodge- Winter Renting Campaign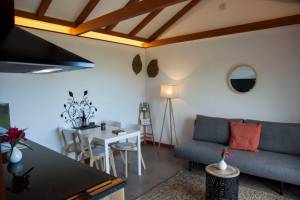 Patio is a well established tourism company that offers you great lodging, fresh Azores cuisine, awesome horse-trails and nature outdoor activities while enjoying breathtaking views over the Atlantic Ocean and the natural landscape of the island. Contact us right away for more information on renting this Winter!